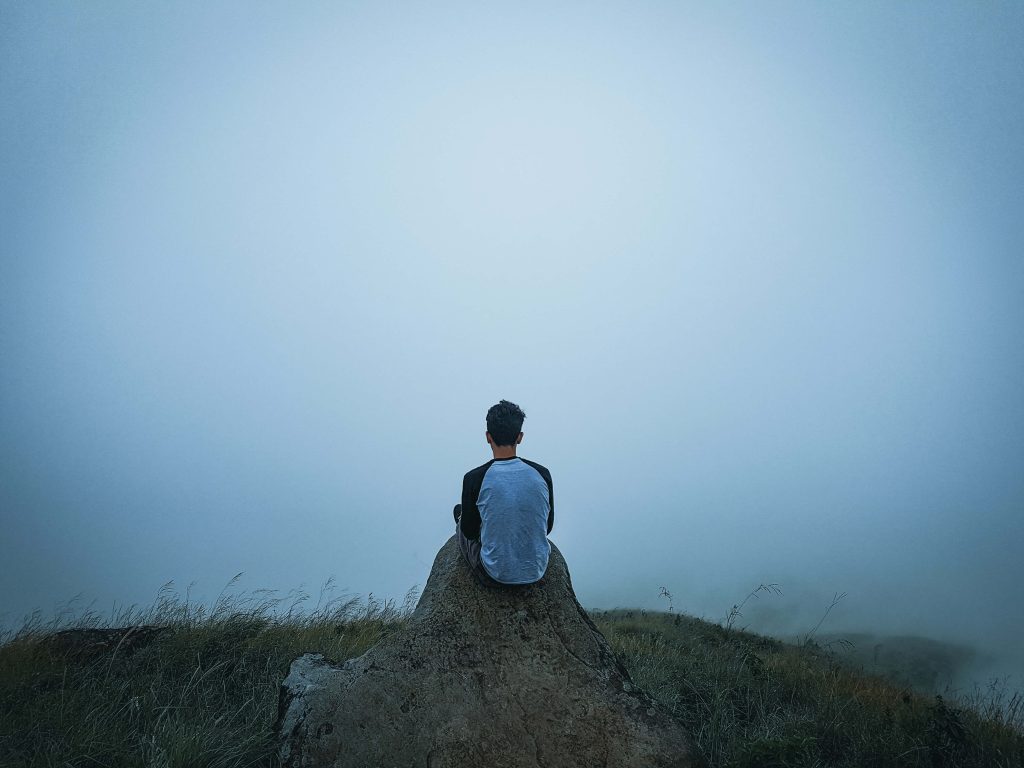 Let's be honest: one of the most important aspects of having a business is consistency. From your mission statement to your company goals, brand voice, and brand identity, consistency is an essential tool that will help you stay relevant and – most importantly – recognizable among your competitors.
To put it simply: without a consistent approach to your branding, or brand identity, you might as well be shouting into the void.
If you're struggling with the mountain of technical jargon online about branding and brand strategy, don't worry: I'm going to break down why building a successful brand strategy matters for your startup and how you can create one.
I'm even going to show you how Apple enlisted branding consultants to build a brand strategy that's made them one of the world's most recognizable companies.
So, let's get into it, here's what you need to think about if you want to design a successful brand strategy for your startup
What is YOUR brand strategy?
Why branding is important and how to create and cultivate a brand identity
Should you hire a brand consultant to take care of the work?
Brand strategy and branding go together like…
What is YOUR brand strategy?
"Brand strategy" refers to all of the processes and behind-the-scenes choices that help you develop a solid brand identity and, ultimately, make you more recognizable, relatable, and trustworthy to the public.
A well-structured brand strategy encompasses everything your brand is about, such as your:
As you can see, your brand goes far beyond simply being "what you sell" and also includes how you make people feel, how you communicate with your audience, how you present yourself to the world, and what you're hoping to actually achieve with your product or service.
In other words, if your brand is the star of the show, your brand strategy is the stage that holds it up so everyone can see it.
But what exactly are people seeing? That's where branding, brand identity, and great design come into play.
Why branding is important and how to create and cultivate a brand identity
You might be wondering, "OK, but what is branding, and how does it involve brand identity? And where does that leave my brand strategy?!"
The thing is: these are all different sides of the same coin when it comes to brand building.
There is no brand strategy without branding, and there is no branding without establishing a visual identity for your brand.
Luckily, you don't have to drive yourself mad trying to figure out what goes where — it's all built like a tree where your brand strategy is the base, and everything else branches out from there.
While branding refers to the perception that people have of your brand, brand identity is a small part of this and relates to all of the tangible elements that help shape this perception visually.
So, for example, your brand identity includes
And other physical design elements
Creating a brand identity that stands out is no easy feat. Some brands take years to develop a strong brand identity that makes them easily recognizable, approachable, and desirable by all.
Just think of brands like Nike, Starbucks, Tesla, and Chanel. These businesses didn't start from the top — even though it feels like it nowadays! Take this example of how one middling personal computer company focused on a long-term brand strategy and created a now-iconic brand.
Case Study: The Creation of The Apple Logo
The Apple logo is one of the most recognizable in the world, but back in the 80's they were unlikely to be recognized by the average consumer. In 1989, they hired the firm Lippincott & Margulies to redesign their branding and logo. The end product was a simple apple with no leaf or bite taken out of it, which became the basis for all their advertising imagery, packaging and products like iPhones and iPads. Since then, the logo and branding has evolved to become sleeker, and synonymous with 'cool' – taking a bite out of their own apple was the kind of sleek, intelligent, and self-aware, approach to brand strategy that's now synonymous with the Apple brand.
By working on a consistent brand strategy, executing their branding, and developing a brand identity, they've become one of the most popular brands in the world.
And one way to do the same thing for your startup is by putting together a set of brand identity guidelines that will set the tone for what you're hoping to create.
Take a look at your brand, or the brand you're trying to create, and write down everything you want people to know or think about it.
Ask yourself and your team some questions and see where your answers take you:
Will the brand be luxurious or laid-back?
Will it be funny or serious?
Does it look colorful or is it more toned down?
What do you hope people will feel when they think about it?
Are you hoping to inspire or teach?
What does the logo look like?
All of these questions are a great way to start creating a brand identity.
Plus, if you're ever looking for branding inspiration, there are tons of different places to get your creative juices flowing like Pinterest, Behance, The Inspiration Grid, and more!
Whatever you do, though… don't go out into the wild and simply copy another brand's visual identity. What's the point of trying to stand out if you're going to look exactly the same?
This isn't high school in the '90s – it's cool to be different now.
Should you hire a brand consultant to take care of the work?
If this is all starting to sound like a little too much, I hear you.
It's a lot to take in.
Unfortunately, though, the truth is that brand strategy and branding aren't skills that you can just learn overnight. These things take a lot of patience, testing, and marketing knowledge.
And not every business owner out there wants to dedicate their full attention to these when there's so much going on already, right?
Luckily, there are professionals out there who are more than ready and willing to help you develop your brand strategy from scratch.
Enter: the mythical brand consultant
A brand strategy consultant – also referred to as a brand coach – is trained to help you understand your competition and create an assessment of your brand. All of this can help you plan, strategize, and execute a tailored marketing and brand strategy that ties in with your goals, vision, mission, and target audience.
So, when should you consider hiring a brand consultant?
Here are a few instances when I recommend you reach out to the pros:
When you're going to launch a new product or service
When your brand feels stagnant and antiquated
When your efforts are under-delivering
When you're not reaching your goals
When your audience has shifted
Basically, if your gut is telling you that it's time to bring someone in to help with your brand strategy, your instinct is probably right.
Brand strategy and branding go together like…
Your brand strategy is one of the most powerful tools you can leverage to help boost your business to the top. Without it, you won't have a clear path of action to follow… and your efforts might start to fall flat.
When it comes to planning a successful brand strategy, always remember this:
Great branding is all about creating meaningful connections through a combination of great visuals and good vibes.
And these relationships are what will set you up for success in the long-term.
'First published on The Industry Leaders'
Shaun Sunderland is Founder and CEO of BrandRoots, a brand strategy and personal guidance company. Shaun helps businesses find and nail their best offer through brand strategy, brand design and personal development. In his own words "I help bridge the gap between solopreneurship and personal development."